[vc_row][vc_column][vc_column_text]
The Government of Kenya directive seems to be that eLearning is the way forward, given the effect of the Covid -19 pandemic. This position was confirmed by the Cabinet Secretary for Education, Prof George Magoha, in the Covid-19 pandemic press briefings.  However, prior to the pronouncement by the government, an interview hosted by Victoria Rubadiri of Citizen T.V , paneled by the Senior Deputy Director of KICD Jacqueline Onyango, Dr. Bitange Ndemo , an entrepreneurship professor at University of Nairobi,  and an education expert, Jonathan Wesaya,  debated whether eLearning was a myth or reality, and whether schools were ready. The panel noted that various forms of eLearning adoption had to be done, but also noted many challenges that seemed to point to lack of eLearning readiness by schools.
[/vc_column_text][/vc_column][/vc_row][vc_row][vc_column][vc_column_text]

See >> Top 7 Benefits of a Certified Fraud Examiner Certification![/vc_column_text][vc_column_text]
In particular, the panel noted that there is no panacea for the current challenges which included the lack of access to internet, high cost and inadequate access of learning devices, poor support infrastructure such as electricity and inadequate overall preparedness of players.   The big question then, is where should schools, colleges and universities start?. They should start by acquiring a cost efficient, cloud hosted, Scalable, ERP data management enabled, versatile learning management solution such as Finstock LMS.
[/vc_column_text][/vc_column][/vc_row][vc_row][vc_column][vc_column_text]
Cost efficiency is a big consideration when choosing an LMS.  Luckily, Finstock LMS was designed with an intention to empower those institutions with low purchasing power in Kenya in particular, and Africa in general. The set up and training costs for the cloud hosted solution is as low as kes 39,000 (Usd 390). In addition, the monthly leasing fees for small institutions with 0-300 students is zero (free) and this package is available  forever. Institutions with 301-500 students pay an additional monthly leasing fee of kes 50,000 (usd 500) which approximates to about kes 100  (usd 10) per user per month, on top of the setup fees of kes 39,000 (usd 390). Higher packages with the upper limit of 1000, 1500, 2000, 2500, and unlimited users exist. Institutions with financial capability that want to save further costs can avoid the monthly leasing and do a one-off purchase of kes 6,000,000.  The ability to lease a cost efficient cloud hosted LMS  such as Finstock LMS,  implies that institutions can avoid the costly purchase of servers, and also avoid the costly maintenance and customization costs that become necessary with open source LMS. Furthermore, there is no need to incur salaries costs for in house developers.
Where an LMS is hosted is of particular importance to institutions owners. Finstock LMS is hosted on google cloud and institutions can hence not worry about security of their data, the need for offline backup, and the interruption of services. Regular updates to an LMS are easy to make when an LMS is hosted in the cloud as opposed to when it is hosted in resident servers. Again, the current trend is to go for shared infrastructure and avoid redundancies by investing in inhouse servers.
[/vc_column_text][/vc_column][/vc_row][vc_row][vc_column][vc_column_text]Scalability of an LMS is crucial for institutions because all institutions have growth plans. Scalability is possible with Finstock LMS, since it ensures that lower packages can automatically be upgraded to higher packages. Therefore, an institution can plan to grow its user/student base across time without worrying of exceeding their current package.  Better still, Finstock LMS positions all institutions to widen their market across kenya and hence avoid the geographical limitations posed by brick to mortal Learning. Click to portal learning provided by Finstock LMS ensures that an institution can think of expanding to the African Market in general and the East African market in particular, after its exhausts the Kenyan market.[/vc_column_text][vc_column_text]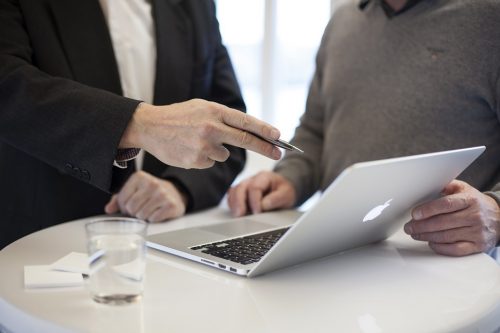 [/vc_column_text][/vc_column][/vc_row][vc_row][vc_column][vc_column_text]
Data Management through an ERP enabled LMS is a must have for all institutions that want to gain a competitive edge through information insights contained in big data. Luckily, Finstock LMS has functionalities that capture user data from the point of enrollment, payments, performance and progress, system use, certifications, among others. The Finstock LMS complies with the Know Your Customer (KYC) requirements that have been set by the Ministry of education in capturing students data, and this data can be easily retrieved for decision making purposes.  Of special mention is the Finstock LMS ability to manage faculty members /teachers, by assessing their performance in line with system set requirements and compensating them via Mpesa and Paypal . Plans are underway to introduced MTN, Tigo, Airtel, and other African mobile money transfers mechanisms. The ability by Finstock LMS to link revenue data, performance data and cost data is particularly useful for marginal analysis and decision making for competitive advantage.
The versatility of Finstock LMS is demonstrated by its ability to seamless incorporate third-party applications such as Zoom, Chat, Video, Audio applications, as well as social media functions. Institutions can therefore enrich their student and faculty experience by incorporating these third-party applications while using Finstock LMS. Some institutions also may also have the core systems they currently use to capture student and other users data. Finstock LMS has ben designed to enable the download of data and upload of data into such systems, using special spreadsheet templates.
[/vc_column_text][/vc_column][/vc_row][vc_row][vc_column][vc_column_text]
In a nutshell, schools, colleges and universities need to prepare for the online revolution, and to do this, they need to invest in cost efficient, cloud hosted, Scalable, ERP and data management enabled, versatile learning management solution such as Finstock LMS. Such a decision will impact positively on their efficacy, delivery of their product and competitive advantage.  The decision will not only enable them to strategically respond to the turbulence brought about by Covid -19 pandemic, but also given them a strategic pose for the post covid-19 era.  To see a demo, click here
[/vc_column_text][vc_column_text]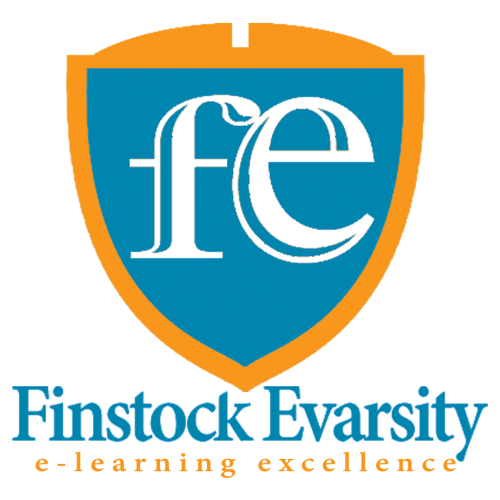 [/vc_column_text][/vc_column][/vc_row]
The eLearning Controversy: Finstock LMS has a Solution