Certified Fraud Examiner: The Ultimate Course to Fight Corruption and Fraud!
Does it pain you when billions of money in Kenya evaporates in thin air without a trace and you end up paying for it through tax? Where does this money disappear to? How can I be able to detect before it disappears? Well, that's where Certified Fraud Examiner (CFE) course from Finstock Evarsity College comes in handy.
Kenya is presently in a grip of massive corruption scandals. While the focus has been on how much has been "stolen", how it was stolen and by who – I think the first question we should have asked is: How could such theft of public funds happen with a functioning government and in organizations that have seemingly strong controls and a seemingly strong governance structure?
This impunity weighs the country down and becomes a burden in our soul. I want to help get rid of this corruption, but am just a little person, what do I do?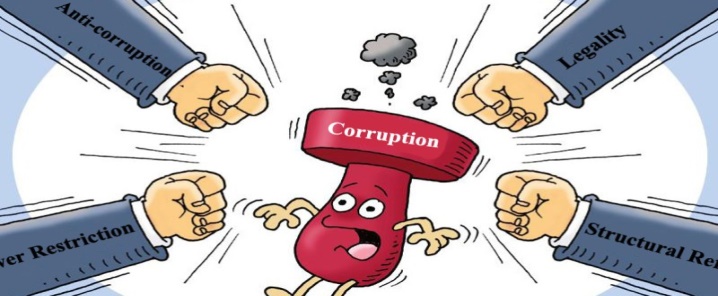 Worry no more, get a Certified Fraud Examiner (CFE) certification
The Certified Fraud Examiner (CFE) is a credential awarded by the Association of Certified Fraud Examiners (ACFE). The ACFE is a provider of anti-fraud training and education.
CFE training involves imparting knowledge of complex financial transactions and understanding of forensic methods, law, and of how to resolve allegations of fraud. Fraud examiners are trained to understand how and why fraud occurs.
Benefits of a Certified Fraud Examiner
? Increase your earnings – CFEs earn 31 percent more than their non-certified colleagues according to the 2017/2018 Compensation Guide for Anti-Fraud Professionals. There are numerous institutions in Kenya that employ Certified Fraud Examiners and they actually pay them between kes 150,000 and kes 300,000 per month. Senior and experienced Certified Fraud Examiners earn over kes 700,000 per month.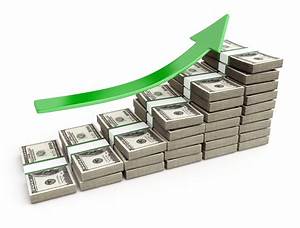 The question here is not whether you as a CFE will get employment, but who pays better than whom. The moment you are through with the course, you shall get several offers from many potential employers; it's you to choose who to work for. If you want to join the field of forensic science and high-level auditing and investigations, CFE is the course to pursue.
? Advance your career – CFE certification is documented evidence of expertise and experience, representing a high level of skill, knowledge, and professionalism.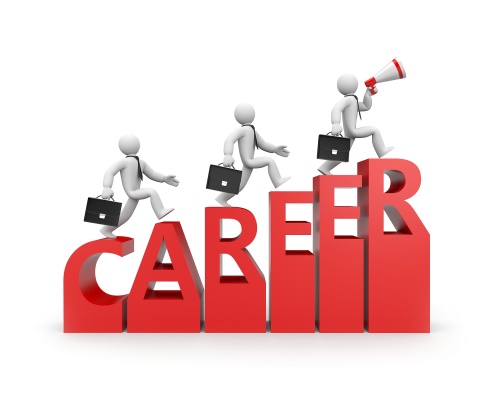 ? Enhance your marketability and job security – Robert Half International identifies the CFE as "in-demand…one of the most marketable credentials today" and A.E. Feldman, a leading executive search firm states, "…the CFE has emerged as the gold standard in the area of fraud."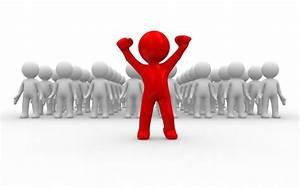 ? Gain professional visibility and credibility – The CFE is accepted worldwide as the standard of excellence in the anti-fraud profession.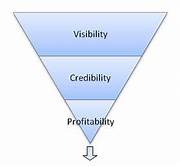 ? Distinguish yourself from your peers – The CFE credential is recognized in the hiring and promotion policies of leading organizations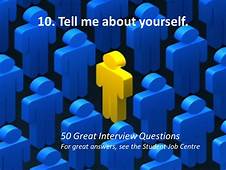 IMPACT OF CFE TO YOUR COMPANY'S BOTTOM LINE
ACFE research indicates that organizations with CFEs on staff uncover fraud 50 percent sooner and experience fraud losses that are 62 percent smaller than organizations that do not have CFEs on staff.
Fraud continues to be a major concern in Kenya's insurance sector, with the 2016 industry report showing higher claim rate and losses, an indication of fraudster's participation the market.
The Insurance Regulatory Authority (IRA) 2016 report shows that general insurance business incurred Sh2.1 billion in losses, with claims growing by 11.8 percent from Sh49.05 billion in 2015 to reach Sh54.86 billion.
Of concern were medical and motor classes which together accounted for 83.5 percent of total claims in the general insurance business, with each accounting for 33 and 50.5 percent respectively.
Banks on the other end have not been left behind in this fraudulent acts .Report has it that Imperial Bank had significant differences on loans, overdrafts, investments and deposits from what had previously been reports to the bank's board.
In response to the National Youth Service (NYS) stolen funds, the Central Bank of Kenya imposed a Sh392.5 million fine to various banks that were part of the anti-money laundering scheme. Penalties imposed by CBK on various banks saw KCB, Equity, Cooperative Bank, DTB and Standard Chartered bank bear the brunt of the CBK's unprecedented action.
It is possible that these losses could have been averted if the affected companies had well trained and professional CFEs.
Targeted professionals who can undertake the CFE course
Professionals who are most suited to undertake the CFE certification include; Accountants, Fund Managers, Lawyers, Law Enforcement officers (Police Service and CID), Engineer, Procurement officers, Auditors, Prosecutors, Risk Management Professionals, Forensic Auditors, Security and Fraud Investigators, Risk Compliance Officers, Insurance Investigators, Criminologists
BEST EMPLOYERS FOR CFES
The following are the institutions that employ CFE professionals in Kenya. However, this list is not exhaustive.
National Police Service, Directorate of Criminal Investigations, Office of the Director of Public Prosecutions, Ethis and Anticorruption Commission, National Intelligence Services, Deloitte, PWC, KPMG, Earnest & Young, Ministry of Finance, Capital Markets Authority, Transparency International, Central Bank of Kenya, Office of the Auditor-General, Retirement Benefits, Authority , Insurance Regulatory Authority, Kenyan Banks, G4S and Finstock Evarsity College.
Wow, this is great, where do I start?
At Finstock Evarsity College, we got you covered. Finstock Evarsity is an online platform that has partnered with the Association of Certified Fraud Examiners (ACFE) as an educator member.
As a tuition provider and educator member for CFE, we ensure you get both internal (Finstock Evarsity College Certification) and external (international) CFE certification from the examining body (ACFE). This ensures the legitimacy and international recognition of your certification.
How do we ensure you get CFE Certification.?
• 24hrs access to an online platform for access to notes, quizzes, videos, practice exams, online video conferencing lecturers, and forums among others. This increases convenience for busy professionals who are unable to consistently attend physical classes.
• We have soft copy and hardcopy books on the CFE course in their respective units for readability purposes.
• Chat, Video and audio lessons are available using our online chat and video application which can be accessed on Google store.
• We have online practice tests covering more than 1000 questions in the entire 4 unit to prepare you for the final exams.
• We also handle study queries using our state of the art customer relations module found in our e-learning platform.
• We also provide an avenue for physical inquiries at our offices at Town House 2nd Floor room 12, Kaunda Street
• We also have the phone and WhatsApp support using line 0703313722.
• The fees for undertaking the course at Finstock Evarsity College are pocket-friendly. The total fees of kes 121,000 fees can be paid a one-off or in three installments of (Kes 51,000, Kes 35,000, Kes 35,000). Apply now
For more details, go to International Courses-CFE
Summary Details
Semester Duration: 4 months (Jan to April 2019)
Deadline for Application: 31st Dec 2018
Mode of Study: Online
Study materials: 4 hardcopy Books available
Online Practice using past papers: Available
Qualification: A certificate or diploma or degree and/or Relevant experience
Application payment mode/ Registration mode: Online Application Link: Apply Now
Final International exam mode: Online
Date of Final Exam: In the 5th Month after enrollment.
Contacts: 0703 313 722 / 0796 871 644
How certified fraud examiner will change your life